Adair County has a new "Pro-Tektor" of the community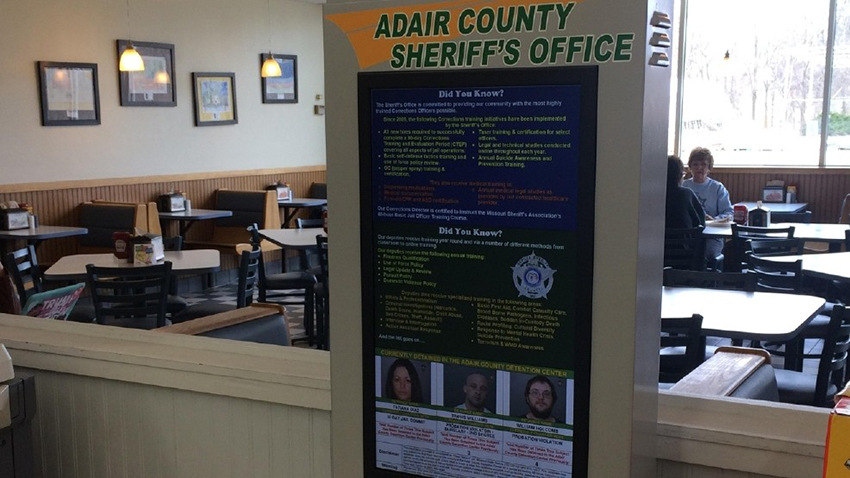 KIRKSVILLE, Mo. — New to the state of Missouri comes a program to better link law enforcement to the community.
The Adair County Sheriff's Office, partnered with Hy-Vee, has installed a notification kiosk..
Named "The Community Pro-Tektor", the kiosk is programmed to showcase information that comes out of the Adair County Sheriff's Office.
The information shown circulates between stats on the Adair County jail, the Adair County Sheriff's Office and the county's most wanted list.
Adair County Sheriff Robert Hardwick hopes the new notification system will provide better communication within law enforcement.
"We can contact that agency and put our information out there within less than five minutes. It will be on all the machines in Florida. This is another way for law enforcement to communicate back and forth. It also involves the general public to help us, because we can't do it all by ourselves," Sheriff Hardwick said.
Sheriff Hardwick told KTVO that other first responders know about the kiosk, and hopes they take advantage of the technology.
"The Community Pro-Tektor" is located at Hy-Vee on the corner of Baltimore and Illinois streets.